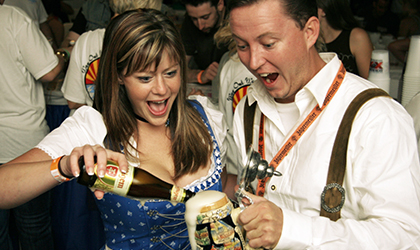 Mdesign has been working with the Oktoberfest at Tempe Town Lake since 1999. That's 14 years of flyers, event programs, website updates, signs, banners and more.
We've been at it through changes with the event management, event name changes, sponsor changes and venue changes – keeping the oom-pah-pah going.
The Oktoberfest is a prime example of how Mdesign can be a one-stop shop for graphic design. We design, print, code and have even been known to climb a ladder and wield zip ties to install banners at the event. Phew, it's been a fun run – and we're starting a new season now!
Come down to Oktoberfest and have a beer with me this fall!